The buying process has changed. Potential clients are more educated than ever before.
Gone are the days when law firms could attract new clients by hanging a sign on the window or listing their business in Yellow Pages.
Yellow who? Exaaactly.
Clients go online to find, vet and select their attorneys.
In fact, over 2/3 of of the public start their search for an attorney online.
70% of law firms have generated new cases through their website.
90% of all searched are conducted on Google.
What does this mean for your practice?
Four things, really. We'll take a look at each of them now, and then jump into the 8-step local SEO blueprint you can use to get your law firm on the map in 2018.
Prefer video? No problem. Below, I'll walk you through the entire framework in 5 minutes:
1. Take advantage of Google My Business (GMB)
GMB is the backbone of your local search presence. Look at it as the backend of Google Maps. Having gone through many adaptations and name changes over the years (Google Local, Google Maps, Google Places), the current iteration is the most robust and feature-rich of any previous version.
It allows your practice to claim, customize and interact in various ways with your audience. You can easily access it through desktop or mobile app (Apple | Android) and easily add other users to help you manage the location(s).
This powerful tool will equip your law firm with valuable insights to measure customer interactions with your practice on Google Maps.
These insights include:
Customer searches (Discovery vs. Direct)
Where your brand was found (Maps vs. Search Results)
Customer Actions

Visits to your website from GMB
Request for directions
Calls
Photo views
GMB also provides functionality to interact with your audience. These features include:
Reviews
One way is to see and respond to reviews. This is a key way to minimize the impact of a nasty, negative review. Especially if you can kindly explain yourself so others have context. This is also a great way to invite the reviewer to contact you so issues can be dealt with discreetly. Many times, the issue can be resolved and the reviewer may even be willing to update their review to reflect your great customer service.
Posts
Another is to interact through posts. These posts can be on any topic. They include a featured image (like a blog post), the ability to post as info, event or offer. Additionally, you can add a custom call to action:
Booking
Order online
Buy
Learn more
Sign up
Get offer
Messaging
Google has recently added messaging to the GMB. This feature allows your law firm to connect a chat feature to the maps profile. This lets your customers message you from the search results before they even get to your site. Google connects with the major chat apps and also provides interaction insights.
Questions and Answers
Google recently launched the ability for Android phone users (and desktop users) to ask questions directly on the GMB profile. These questions and answers are visible to all users. Not only can the business respond, but other users can respond as well. A great use for this feature would be to add frequently asked questions and answers for your audience. Note: You will need to have access to Google Maps on Android to get push notifications. More details about this here.
2. Your website needs to rank locally for the right keywords
Clients search using keywords. It's important to show up in these search results when people are looking for the legal services you offer.
For local businesses, this means ranking in the local map pack.
Even if you ranked #1 organically (main search results), people would need to scroll past the paid ads and the local map results to find your business. The local map results are providing the public exactly what they are looking for. A top-rated local business they can call or visit to make an appointment.
3. Your website needs to provide a good mobile user experience.
Over 50% of all local searches now take place on mobile devices.
People searching from their phones are more likely to take action.
A few other stats to consider:
1/3 of clients use their mobile phones to search for legal information and book appointments.
Local searches lead 50% of mobile visitors to visit a location within one day of their search
70% of people searching on a mobile device engage attorneys – call, get directions or visit a website – listed in the top 3 local results
4. Your business needs to actively manage its online reputation
Reviews can make or break your online presence.
You can rank for all the right keywords, but if you don't have good reviews no one will click through to your website, let alone schedule an appointment.
Today's online consumers are looking for social proof. Online reviews provide it. Check out these latest stats from a recent BrightLocal study:
97% of consumers read online local business reviews
Consumers read an average of 7 reviews before trusting a local business
85% of consumers trust reviews as much as personal recommendations
Let's look at some examples:
In this example, the first and second local results have no reviews. How many calls do you think they get compared to the other result with the bright orange stars?
But, the only thing worse than no reviews is negative reviews:
In this example, the second and third results have 3-star review ratings. They might as well put a big red sign on the front door saying "Beware". Poor reviews are one of the quickest ways to send potential clients to the competition.
Bottom line:
Use Google My Business to interact with your audience and get key insights into their behavior.
Not showing up in the local map pack renders your business practically invisible to the hundreds or thousands of people searching each month for the services you offer.
Negative reviews will send potential clients running to the competition.
The net result: Less website traffic. Less clients. Less revenue.
Below – we'll share a simple step-by-step local SEO framework we've used to help hundreds of clients rank atop the local maps, building a winning online reputation, and generate more business.
---
Get a free SEO audit, and find out the exact areas your practice can improve on to get more online visibility, leads, and clients.
---
Local Ranking Factors
In 2018, it will take a coordinated effort to scale your local search marketing and get more clients in the door.
The Google algorithm for Local Results is essentially trimodal:
Relevance
Prominence
Proximity
The below chart shows a percentile breakdown of foundational elements for local search authority. These factors build and bolster the trimodal pillars needed for visibility and authority in the Google local search results:
8 Step Blueprint to Get Your Law Firm on the Map in 2018
OK:
Now that we have a better understanding of the local search ecosystem, let's take a closer look at how to leverage each signal for higher rankings, and more cases.
1. My Business Signals
The key component to showing up in Google maps is to create/claim your business on Google Maps. Google calls the back end of their maps Google My Business (or GMB for short).
If you haven't already, claim your Google maps listing.  Start by searching for your business using your Business name and address.  If you find it, click the "Own this business?" link.
Once you click the link, Google My Business will walk you through the business info and claiming your business location.
Here are some tips while optimizing your Google My Business location:
Make sure your page is listed under the proper service category

If you are a personal injury attorney, chose that as your category and not a generic category like "attorney" or "Legal Services".
The more specific you are about your practice the more targeted the traffic will be to the map listing.
If your practice type is niche enough or a new area of Law, [for instance, Internet defamation Attorney] it may not be listed as an official Google category yet. In this case you will have to pick a more generic law type category like "attorney" or "Legal Services".

Having a location in the city you want to show up in is really the only way you can show up.  There may be fringe cases where a location will show up in other cities, but this is not the norm and is a reflection of the business's online authority.  Google's algorithm is designed to show users the best and closest results for their search. This is why Google would not show attorneys from the next city over when there are plenty to choose from around the users search location.

If your practice is in Houston, don't expect to show up in Waco without an office and map listing in Waco.

Another rank factor that commonly gets abuse is keyword stuffing in the title. This practice of adding keywords in the business name title of Google Maps is against Google Guidelines.
"Your name should reflect your business' real-world name, as used consistently on your storefront, website, stationery, and as known to customers.  Including unnecessary information in your business name is not permitted, and could result in your listing being suspended."
To find an example of this, I will search "Houston Accident lawyer".  As you can see, this law firm is using a keyword in their business name: Sutliff & Stout, Injury & Accident Law Firm.  When I go to their website, I see that their actual law firm is called: Sutliff & Stout.  The added keywords in the title are in violation of Google's guidelines.
You may be asking yourself.  I see businesses do this all the time on the maps.  Why doesn't Google do something about it? The answer is they do, but it takes time for them to work their way through the millions of practices represented on the maps. One thing you can do to help them in their effort to fight web spam is when you see a listing with keyword stuffing in the title:
Go to the website and confirm the actual business name
Cross reference it with the listing in Google My Business
Click the "Suggest an edit" link and update the title by removing the added keywords.
The last factor to keep in mind when filling out your new Listing is to be sure to fill out your GMB listing to 100%. The more info you give to GMB the better it will understand you business.
Key Factors:
Proximity to the person searching for your services.
Select Proper Categories
Beware of using keywords in the business name
The data:
Google My Business signals make up 19% of local ranking factors according to Moz
Pro tip:
Be consistent with your data. Use exactly the same Business name, Address, and Phone number for all business listings on the web, including your website. No variations. We call this structured data.
2. Link Signals
Inbound links are still worth their weight in gold, not only in organic rankings but also for local search. Google's algorithm is still heavily based on the authority that inbound links provide a website.
Due to algorithm updates like Pigeon, your website authority now has a bigger impact on local map rankings than ever before.  So not only do inbound links but internal and outbound links from your site play a part in this ranking signal as well.
Let's take a look at these in more detail.
First, what is a link? The word link is short hyperlink. Hyperlinks are clickable anchor text "words".
Google looks at what word is being hyperlinked and where it is pointing. The best links you can get are service type words that we call "keywords".  For instance the keyword, "Personal Injury Attorney" is an excellent keyword for a personal injury law firm. We call these money keywords. Money keywords are the words people search with to find what they are looking for in Google. Other great keywords would include:
branded
informational
investigational
transactional type keywords.
Beware though, as not all links are equal.  Links from low quality or questionable sites will hurt your SEO efforts and can even lead to a manual link penalty from Google.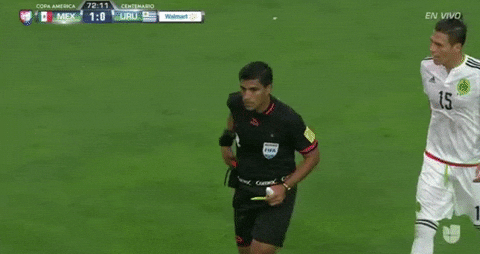 Inbound Links
The most important link type for SEO is a link pointing to your site.  We call these inbound links.
These links when used with money keywords and branded keywords will quickly put your practice on the map. But there are other types of links Google is looking at as well.
Internal Links
Internal links are essentially the same as inbound links except they are keywords in your content that point to other content on your site.
Not only does this help Google index your site better, it provides context to the page it is linking to. This is a hugely overlooked tactic.
Outbound Links
Another form of linking Google looks at is outbound links.
These would be similar to the others I've mentioned except the keyword in your site content points away from your site/brand. These would be resources and sites that provide your users additional value.
Local Citation Links
Lastly, links to your GMB page and other citation properties also have a positive impact on local visibility.
These would be links from other sites that point to your branded Internet Yellow Page Directory sites. As these profiles link to your site, they are a great way to build local authority.
Brand Authority
When Google indexes all these links types mentioned above, they attribute the authority to your brand.
Think of them as votes of confidence; provided them come from Trustworthy and Quality sources.
Trust & Authority
The quantity of links is also a factor.
The more links from trustworthy & authority sites, the more your site will grow in trust and authority thus resulting in better rankings.
Here are some Pro tips:
Reach out to local organizations you've been involved with and ask for a link to your website.
Here are some ideas:

Local Chamber of Commerce
Sponsor a local nonprofit organization (charity, food drive, fundraiser, little league, church, etc)
Create a Press Release about the above nonprofit sponsorship
Business Partnerships
Local Directories
Resource Libraries
Local Scholarship
You can measure links to your site (and also to your competition to see how you stack up) by using tools like Ahrefs.com. If a competitor is outranking you, it is likely that they have more links than you do.
Key Factors
Inbound anchor text (keywords) links
Number and quality of links from authority websites (domains)
The data:
Link signals make up 17% of local ranking factors according to Moz
3. On-Page Signals
An easily overlooked element is on-page signals. On-page signals is really another way of saying SEO.  Have you done any Search Engine Optimization on your site?  Have you built out unique content featuring each of your service types?  Tagged your site with Title Tags, Meta Descriptions, Body Tags, Alt text? Does your site include schema markup language?  How about the site architecture – What does the URL structure look like? Does your site include your name, address & phone number (NAP)?
I'm going to quickly break these down for you in this video so you have a better understanding of each factor within this rank signal.
Content: If you quickly throw up a few hundred words of content on a page and hope to rank for that topic, think again.  The quality and extent of the topic covered in your content will determine whether it deserves to rank highly in Google's search results. But it is not just about how long your content is or even the quality.  It's also about how relevant it is to your users. Your content must be relevant to the keyword you are trying to rank for.
Title tags are the best way to place keyword context on page and help a user to understand what the page will be about. It shows in the search results and is basically the first thing the public sees. It's essential to have the correct keyword in the title tag that best represents what the topic is about. 
Meta Descriptions are the snippet that appears below the Title tag in the search results. It's basically an extension of the title tag and allows you to explain in greater detail what the page is about and what the user will find and do there. The meta description is basically your first chance to sell yourself. Be sure to optimize it for clicks.
Body tags are the headings you assign to your content. They are laid out as (H1, H2, H3, H4, H5). It's an essential way to organize your content, break up paragraphs and keep your audience engaged. These tags should be descriptive and clearly detail what the section will be about. Also, try using keywords where possible. Note that most users tend to scan the headings to find what they are looking for. 
Alt text is a tag used with images on your site. It allows Google to understand what the image is about. This is a huge opportunity to use keywords on the site.  Also, remember the old saying, an image is worth a thousand words. They truly help to convey the message of the content. 
Schema markup is a language that speaks directly to the search bots to provide clear information about the site. This includes your name, address, phone number, longitude and latitude, local business type or organization, services, etc…  Schema can also affect how Google displays your site in the search results and effectively make sense of your information. Google's preferred method of schema markup is JSON+LD. 
NAP: Another easily overlooked element is simply placing the business address(s) and phone number on your website. This may seem obvious, but you'd be surprised how many websites do not include the location of their business(s). Also, try embedding a map for users to easily find your location.
Site architecture is a key component of SEO.  It's basically the bones of your site. By architecture I mean URL hierarchy. Be sure to use keywords in the slugs of your URLs while not stuffing irrelevant keywords. Remember, the key is relevance! Stay away from unnecessary sub-directories and lengthy URL slugs. 
Pro Tip:
Use tools like SEMRush.com or AHREFs.com to do keyword research and content analysis. These tools will help you
Use the Screaming Frog tool to analyze your site.  It is useful for quickly analyzing your site tags and URL Slugs and site architecture.
Key Factors:
Presence of Name, Address & Phone Number (NAP)
Keywords in title, heading and copy (SEO)
Schema markup
Site Architecture
The data:
On-Page Signals make up 14% of local ranking factors according to Moz
4. Citation Signals
Citations in the context of Local Search marketing are references to your business name address and phone number found on trusted internet yellow page directories.
When Google finds your business info on these sites, it helps build credibility.  There are hundreds of online channels to tap into: directories, maps, review sites, apps and gps navigation, etc…
Common mistakes made in building out citations is variations in business name, address & phone number.  The key to optimizing your citations is consistency of Name, Address & Phone Number (NAP). For example, if your address is on an avenue, and your site abbreviates it (ave.), do the same on every citation, especially Google Maps.
Citation Volume & Velocity
Additionally, the amount of Citations you build and the Velocity at which you are building them are a rank signal.
Pro tip:
Use services like Bright Local, Yext or White Spark to find and build new citation opportunities.
And this next tip comes from Darren Shaw at White Spark- Build a page on your site that links to all the citations you've built around the web.  You can then use Google Search Console to fetch the page (and all included links) to ensure Google has indexed all your brand citations.
Key Factors:
Consistency of Name, Address & Phone Number (NAP)
Citation Volume
Citation Velocity
The data:
Citation Signals make up 13% of local ranking factors according to Moz
5. Review Signals
According to Search Engine Land, 84% of people trust online reviews as much as a personal recommendation.
And according to Search Engine Watch, 90% of consumers read reviews before visiting a business and 72% of consumers will take action only after reading a positive review.
Reviews build instant trust that motivates users to chose your practice over other results.   Arguably, this makes your online reputation your BEST form of marketing.
Here are the top 5 Key Factors to improve online reputation
Quantity – how many reviews does your business have?  How does that compare to your competition? The public will choose services with the most and best reviews.
Quality – are you getting good reviews from customers? The public is choosing the service with the best reputation.
Velocity – how often are you getting new reviews?  Remember, this is a trust factor. If your reviews were from a year ago, the public cannot be confident of your services.
Diversity – are reviews coming from many different sources? Even though most the public uses Google, consumers also use Yelp, Facebook and other Internet Yellow Page sites to find local business. Be sure to build your reputation on all these sites.
History – do you have a good consistent track record? Don't get discouraged by a few bad reviews.  But certainly be concerned if the majority of your reviews are negative. What does this tell you about your company.  Make the appropriate changes and drown out the negative with positive reviews from happy clients.
Online reviews are not only social proof but they also have a positive effect on your map and website rankings.   Studies show that Google favors practices with the most and highest rated reviews.
As Google indexes what others are saying about your business, the keywords and services mentioned in the review do not go unnoticed.  The keywords used in the review comments help Google understand your relevance and authority within your industry.
Here are some pro tips to take your online reputation to the next level:
Develop a review strategy:

If you are not engaging your current clients for reviews, you are missing a major marketing opportunity. Conversely, if you are collecting a lot of reviews, but more are bad than good, you're destroying your reputation and ability to convert visitors into customers. The key is to collect reviews privately so that you can discreetly respond to negative reviews offline, and publicly promote the positive ones immediately across key marketing channels. Online review collection systems are ideal to collect reviews from all your clients.  And there are many ways of doing so: like email, SMS messages or face-to-face on a tablet.

Monitor your reviews:

Keep an eye on all your reviews: Public and private.  Be sure to respond to every negative review with a courteous, helpful comment to resolves the issue.  When done publicly, it shows your company character to other users.

Amplify the positive feedback:

Publish the positive reviews you've collected on your site as testimonials.  This will build trust with your users while creating fresh, user generated content, You can also mark up the reviews on your site with Schema and Google will display the average star rating in the search results.

Share your best reviews on social media:

This is a great way to boost the social conversation. It provides public perception and approval of your services.
The data:
Review Signals make up 13% of local ranking factors according to Moz
6. Behavioral Signals
Google is measuring users interaction with your brand. They do this on your website and on Google Maps They analyze if people leave your site as soon as they arrive (bounce rate). They are looking at page views and how engaging your content is (including images and video).
On Local Listings, Google is looking at the click-through rate from the maps to your website. They are measuring how many mobile users click to call your company request driving directions to your practice.
Key Factors:
Click-through rate
Mobile clicks to call
Requests for directions
Check-ins, etc.
Time on site, bounce rate, dwell time
The data:
Behavioral Signals make up 10% of local ranking factors according to Moz
Pro tip:
Update your website to be modern, mobile-friendly and engaging. Refresh your content and images if they are getting old. Ensure that your page title tags are unique and accurate, and sum up your business in a short, info-rich phrase. Also, be sure your site loads quickly and is responsive to mobile phone use.
Use Google Analytics to measure your website traffic engagement stats. Use Google My Business to measure Local Result traffic and engagement stats. Use GTmetrics to measure your website load speed.
7. Personalization
It's important to personalize your Google My Business map listing. Google is not only looking for you to complete your profile to 100% but to interact with your audience through your listing.  Google appears to awards business that consistently add new content to personalize their GMB profile.
Here are some ways you can personalize your GMB profile:
Hours: not only can you add your regular business hours, you can add specialized hours as well as holiday hours.
Images: This is a great way to let your audience get a glimpse into your practice. Not only are logos and cover images important but be sure to add pictures of your office (inside & out) and most importantly you and your staff.
Video: Tell the story of your practice and makes it unique.  This is a great opportunity to make an emotional connection with your audience.
Additional Phone numbers: Add a toll-free number, fax or other additional numbers.
Posts: Use Posts to publish small blogs to your GMB Profile right from the search results.  You can use "learn more" call-to-actions (CTA) to send traffic to the related blog post on your site. Or post a featured service or offer with a call now button. Posts also allow you to use coupon codes for a special offer. Note: posts only display for 7 days
Messaging: Messaging allows users to text message you directly through Google Maps. This allows you to immediately answer their questions. This feature can be synced with a mobile phone or online chat solutions like Google's Allo, Text Request and ZipWhip.
Reserve: Research is a feature that allow users to schedule an appointment with your practice.
Questions and Answers: users can now ask your location a question.  It is important that monitor your GMB and answer questions that come in from your users. The questions and your answers are all public on your profile.
Custom Tracking: You can add tracking code to your GMB profile to measure interaction in Google Analytics.  Use Google's Campaign URL Builder to easily add campaign parameters to URLs so you can track Custom Campaigns in Google Analytics.  With this, you can track clicks to your website.
The data:
Personalization Signals make up 10% of local ranking factors according to Moz
Pro tip:
Use a professional photographer. The pro images will make your profile stand out from the competition
8. Social Signals
Lastly we look at Social Signals.  It's not a major factor but a signal nonetheless. Google is measuring social data to validate your brand through social signals.
Tips to generate social media engagement:
Use engaging images & video.  Social media is visual by nature.
Interact with your following. Ask your audience questions.  You can even try Q&A's.
Share and repurpose your content on Social Media.
Show your personality.  Your audience will not engage if your posts are sterile and boring. Your followers want to follow a person and not a thing.
Get likes from your clients and fans.
Key Factors:
Google+ engagement
Facebook engagement
Twitter engagement
LinkedIn engagement
The data:
Social Signals make up 4% of local ranking factors according to Moz
Pro tip:
Come up with a solid social media strategy. Interact with your audience and fans. Look into Social marketing. Paid ads are much cheaper on Facebook and Instagram than they are on Google.)
Conclusion
There you have it – 8 areas of focus to get your practice in the maps and increase local visibility.
There are other factors that come into play when building out a successful local SEO strategy (eg. continued momentum of keyword focused content), but the ones covered above are essential to growing your online visibility.
To find out what areas you should be focusing on first to increase your online visibility, use the link below to get a free local SEO audit.